Growth Hormone Deficiency (Dwarfism...
Growth hormone deficiency is a rare condition that occurs approximately in 1 out of 7000 births. The deficiency occurs when your pituitary gland, located at the base of your brain, fails to produce enough growth hormone. Since gro
Growth Hormone Replacement Therapy:...
The pituitary gland located just below your brain secretes growth hormone responsible for the overall growth of your bones and muscles during childhood. It also plays an important role later in life, as it maintains the metabolism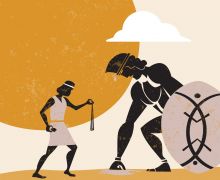 Acromegaly...
Acromegaly is a rare hormonal disorder prevalent in about 3-14% out of 100000 people. The disease occurs when your pituitary gland makes more than the average growth hormone due to a tumor growing in the gland.
Typically, the
Canadian recommendations for daily ...
Millions of people in the world depend on caffeine to stay active and alert. We tend to consume this caffeine through tea, coffee, colas, or other caffeinated beverages to keep us awake through nights while driving or studying. Bu